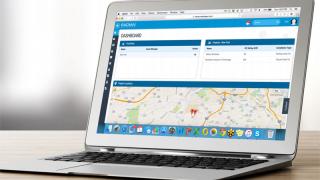 IS YOUR FLEET MANAGEMENT APPROPRIATE FOR THE CHANGING MARKET?
Have you Reviewed your Solar Residential Fleet Management Solution Recently?
Are your counter parties failing?
Are your cost assumptions wrong?
Are you sending residential work to the wrong party?
National intermediaries ("sponsors") have been aggregating residential solar projects to increase access to lower-cost capital in the financial markets. However, there has been an inadequate focus on how to operate and maintain these large residential solar portfolios over the long term to ensure optimal system performance and safety. In many cases, the sponsors shift operation and maintenance back to the initial local installers and OEMs through expanded workmanship and equipment warranties. This briefing explores the problems associated with this approach and offers recommendations for changes which will improve operations and maintenance (O&M) quality and reduce costs for residential fleets.
Radian is a leader in the solar industry, providing a new perspective with our residential fleet management solution.
This offering is a self-sustaining solution, which will hedge the loss of an existing sponsor, and will also appeal to new buyers looking to reduce EBITDA projections.